How To Think Like an Attorney
How do attorneys make decisions? What skills do attorneys draw on to gather information? How do they use evidence to make decisions, while avoiding the pull of emotions? In this course, you will learn how to think like an attorney. You will discover a disciplined way of asking questions. You will be encouraged to look beyond the obvious and make decisions based on evidence and analysis of the information you must consider. You'll separate fact from opinion and exercise the skills you need to be an attorney and a critical thinker. Want to explore a future in law? This course is for you.
Choose the course length that works for you: 1-week intensives, 2-week sessions, and 4-week sessions
Eligibility
For students ages 13 and up
How Does the Law Work?
Go Inside the Legal Profession.
Discover the day-to-day life of an attorney. Practice making fact-based arguments. Review evidence to compare and contrast fact versus opinion. Gain the skills to make informed decisions.
Know the Difference Between Intellectual and Emotional Decisions.
Write arguments that support a decision, and consider the ethics of your point of view. Examine the role "fairness" plays in justice and debate your position.
Evaluate a Situation and Determine if the Acts are Actually a Crime.
Learn how "crime" is defined. Analyze the factors that lead to the criminal incidents. Explore the connection between individual values and society's values, and review real cases.
Dig Into the Evidence—Circumstantial, Forensic, and Physical.
Review evidence to compose and defend your argument. Distinguish between relevant and irrelevant information. Follow a criminal case through the justice system using a famous murder case.
Study the Lululemon Case—What Does it Reveal About the System of Law?
Compare the ways attorneys create arguments in a real case. Analyze evidence to construct a legal timeline. Delve into ethics, plea bargains, and rights to appeal.
Explore College Majors and Future Careers.
Topics covered in this course offer a good background for potential college majors and career paths related to law, such as lawyer, judge, paralegal, and law clerk.
How You Will Benefit
Be able to ask the right questions.
Know how to separate evidence from emotion.
Understand the difference between the defense and prosecution.
Gain the experience of studying real world law cases.
Understand the role ethics plays in the judicial system.
Acquire the ability to debate your side of an argument successfully.
Explore future college majors and careers in law.
Determine if law is a field that interests you.
Complete a Final Capstone Project to demonstrate what you've learned.
Earn a Certificate of Completion from Georgetown University.
Three Learning Advantages Designed for You
Final Capstone Project — You Be the Judge
Assume the position of a judge and issue a court opinion of guilty or innocent.
Based on what you've learned, you will issue an official court opinion in a case involving two people accused of looting during a state emergency.
After reviewing the witness testimony, evidence, and law, you will rule in favor of either the prosecution or the defense.
Finally, write the Court's decision explicitly stating the reasons for your ruling.
Mentoring
You'll receive guidance from a mentor who will support you and answer questions throughout your learning experience. You can expect:
Encouragement and direction on all assignments.
Inspiration and motivation to help you succeed.
Brainstorming to help you prepare for your capstone project.
Feedback on your Final Capstone Project.
Flexible Learning
100% online learning that works with your schedule.
Flexible format: you'll learn through video lectures. Tune in anytime that works for you.
20 to 30 hours of total instruction and course work, including engaging multimedia, simulations, and curated assignments for which you will receive guidance and support from mentors.
Apply Now For the Next Available Course
October 1 - October 29
Law: How To Think Like an Attorney
Length: 4 weeks
Cost: $1495
Application Deadline: Sunday, September 24, 2023
November 5 - December 3
Law: How To Think Like an Attorney
Length: 4 weeks
Cost: $1495
Application Deadline: Sunday, October 29, 2023
December 17 - December 31
Law: How To Think Like an Attorney
Length: 2 weeks
Cost: $1495
Application Deadline: Sunday, December 10, 2023
What Our Students Are Saying
"I would recommend this Georgetown pre-law course to students like me because it was a short online course that taught all of the basics of what an attorney is, what they do, the cases they face, the decisions they make, and how to think like one. I personally grew my interest in the law because of this course and I encourage anyone with a curiosity for the field to also indulge in it and learn more."
Saramelia, law student from Fla.
"I think it provides a good opportunity for students, especially aspiring lawyers, to open their minds. By showing how attorneys think, it can help students find ways for them to improve their critical thinking skills and learn what steps they might take should they want to pursue a legal career. Even if you decide not to go down that path, these skills will stay with you for life."
Himanshu, law student
Course Designed by Georgetown University Faculty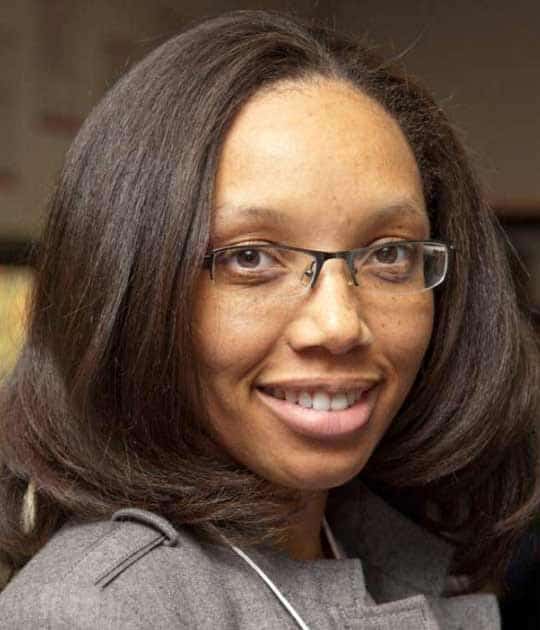 Charisma Howell, JD
Professor Howell has taught student-centered methods domestically and internationally for over a decade at the graduate and undergraduate levels for legal professionals, laypeople, and policymakers. She graduated from Arizona State University with a B.S. in Business Management and obtained her law degree from California Western School of Law. She also earned a Master of Laws in Advocacy from Georgetown University Law Center.
Meet Your Mentors
Victoria
Law student at Georgetown University Law Center. Co-President of the American Constitution Society, Outreach Coordinator of Prosecution Programming for the Georgetown Criminal Law Association, a member of the Trial Advocacy Team, and a legal volunteer with the Neighborhood Legal Services Program Criminal Record Sealing Unit.
Esmeralda
Pre-law student at Georgetown University studying government. Member of the Community Scholars Program.
Kevin
Kevin was a corporate litigator for over a decade specializing in antitrust, securities, and white collar crime. He's an LSAT instructor for Kaplan, where he earned the title Outstanding Faculty of the Year in 2019, as well as head coach of a high school mock trial team.
How to Apply
It's easy. No transcripts or letters of recommendation are required. Our application asks you to provide the following:
Basic contact information for you and your parent or guardian.
Why you wish to take this course, and a bit of your story, through writing, video, photos—any media you prefer.
Begin the guided process. It should take only a few minutes to answer the questions.
Begin the process
Want to Know More?
Sign up for more information and we'll be in touch.
Admissions
Our application process is easy. You can expect a prompt decision.
Start Application
Scholarships
We offer need-based scholarships in each cohort to students exhibiting high potential and an inability to pay full tuition. If you would like to be considered for a scholarship but you:
The University reserves the right to modify the course as may become necessary.